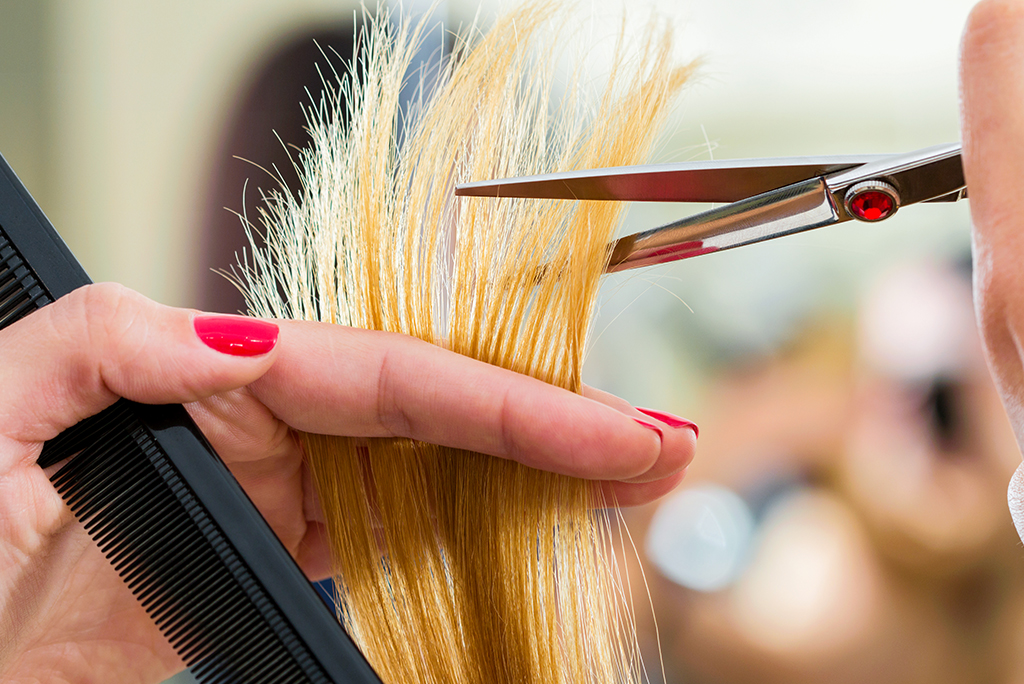 Cutting
| | |
| --- | --- |
| Haircut (wash and blowdry included) | $70+ |
| Haircut (no blowdry) | $55+ |
| Bang trim | $15+ |
| Devacut | $95+ |
| Junior Cuts | $45+ |
| | |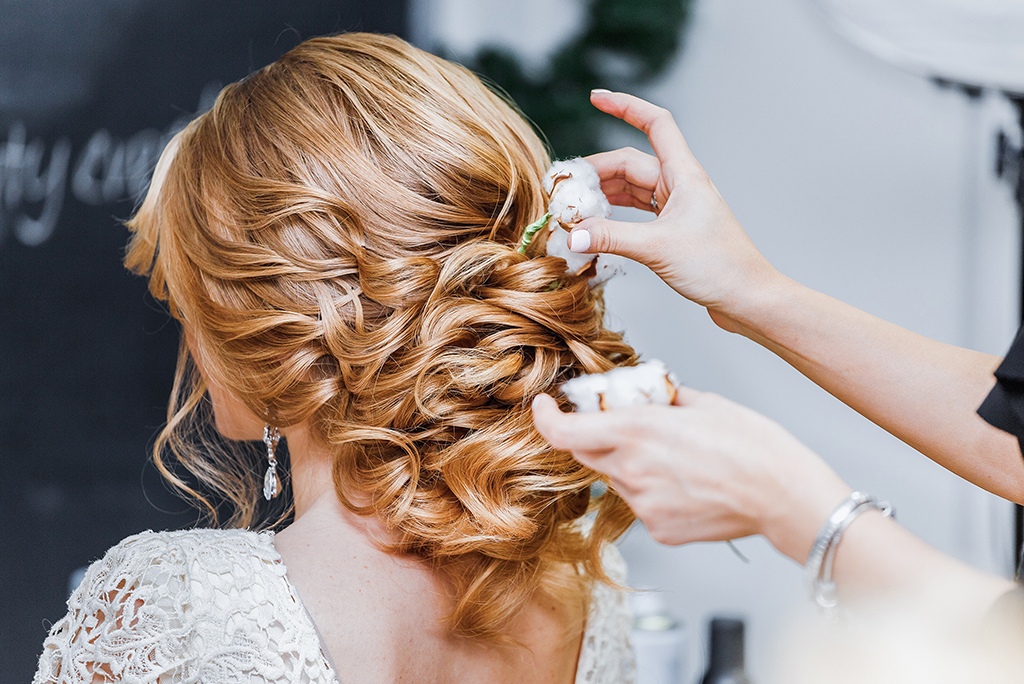 Styling
| | |
| --- | --- |
| Wash & Blow dry | $45+ |
| Wash, Blow dry & Flat Iron | $50+ |
| Updo | $70+ |
| Bridal updo | $100+ |
Treatments
| | |
| --- | --- |
| Deep Conditioning | $35+ |
| One & Done Smoothing System/Hair Botox | $250+ |
| TIGI Deep Conditioning | $45+ |
*Price may change upon consultation
Color + Process
| | |
| --- | --- |
| | |
| Lanza Color | $85+ |
| Face Framing Highlights | $95+ |
| Half foil | $115+ |
| Full Foil (Short Hair) | $140+ |
| Full Foil (Long Hair) | $180+ |
| Lanza Translucent | $70+ |
| Balayage | $185+ |
| | |
*Price may change upon consultation
Esthetics &Hair Removal
| | |
| --- | --- |
| Eyebrow/lip threading | $20/$18+ |
| Eyebrow/lip waxing | $15/$10+ |
| Full arm waxing | $40+ |
| Underarm | $15+ |
| Lower/upper leg wax | $45+ |
| Full leg wax | $65+ |
| Bikini/Brazillian | $35/$65+ |
Body & Facial
| | |
| --- | --- |
| Bio-Elements Facial | $105+ |
| | |
| Manicure | $20+ |
| Shellac Manicure | $30+ |
Makeup
| | |
| --- | --- |
| Bridal Makeup | $100/hour+ |
| Night Out Makeup | $75+ |
| Junior Makeup | $55+ |
Ombre: Ombre is a stylecraze that will be immortalized into tradition. Typically darker at the roots, Ombre shades into lighter gradients at the tips. This is a gorgeous, low-maintenance style that works for any lifestyle.

Balayage: Balayage is the french word for "sweep", which is exactly how the look is achieved. Balayage, as with Ombre, is a graduated, natural looking highlight process. It's like very gently sun-kissed hair, achieved with hand painted highlights, which blend subtly to create natural dimension. Blended, natural looking highlights – Balayage is another low-maintenance style.

Devacut: The Devacut is a special dry-cut for curls, in which tresses are individually examined for the curl pattern. Wavy, coily or curly hair – the cut is about each individual curl shape. This cut gives your curls shape, body, and removes frizz. Call the salon for a consult with Kiran, our certified curl professional

Gloss: Adds shine and adjusts the tone (say, if your highlights are too bright or brassy, a gloss will subdue them) A gloss penetrates the hair's cuticle, so it lasts two to four weeks. A glaze, on the other hand, simply coats the shaft with shine and semipermanent color; it's like putting a top coat of polish on your hair, and it lasts a week or two..A hair gloss is a transparent, semi-permanent shine service that can be done at the salon or at home. It works to fill the hair shaft, closing the cuticle, creating a smooth surface that light bounces off for dazzling shine. It coats the hair strand, creating a protective shield that keeps color molecules in and not down the drain.A gloss is very acidic and closes the hair and the cuticle tightly. The result is a very smooth surface texture that will reflect a lot lighter and have a much softer feel to it.

Toner: Toner treatments cancel out and correct unwanted tones in your hair — brassy yellow, gold, orange, red or ashy tones, but it does more than that! What else can toner do? It evens out hair color or highlights and can camouflage or act as a filler to even out the hair's porosity making your hair flawless from roots to ends. Toner also softens the look of regrowth on your highlights and acts like a topcoat for your hair, like what a topcoat on your nails does. It adds incredible shine and richness to your hair, and seals your color so it will last longer. Be sure to book a gloss or toner treatment for your next appointment at Sringar.
Porosity: Porosity is the measure of the hair's ability to absorb moisture. This is determined by the condition of the hair's cuticle layer (the overlapping scales of the hair shaft), and is rated as low, normal, and high. Hair with high porosity is hair whose cuticle layer is open and the hair too-readily absorbs moisture. Overly-porous hair also releases moisture easily and becomes dry and is easily damaged. Acid-balanced conditioning treatments are used to contract the cuticle layer and lock-in moisture on overly-porous hair. Extreme caution must be used when performing chemical services on overly porous hair to prevent damage. Hair color will take much more quickly and strongly in overly porous hair (and semi-permanent and demi-permanent hair colors will fade much more quickly). Perms and straighteners will process much faster in high-porosity hair as well.To determine the porosity of your hair, simply feel it – both when wet and when dry. If the hair feels straw-like and rough when dry, or if it feels gummy or slightly rubbery when wet, then you probably have a problem with overly porous hair. Or you can carry out a hair porosity test.

Root Touch-Up: When hair has been colored using hair dye, the roots tend to be the first places to show it, since that is where the new hair comes in. A root touch-up is simply an application of hair dye to the roots of generally, hair will need to be colored every four to six weeks, but a root touch-up can increase the time between appointments or home coloring's hair, to disguise the fact that hair has grown out, and to make a hair coloring last longer.

Dusting: A dusting is where a very small amount of hair is trimmed off the ends of the hair. So little is removed that it looks like fine dust on the floor. Ends can be dusted to remove splits before they become out of control.

Root Bump-Up: just from the definition of "bump-up " that means to increase, we use this color technique on blonde hair to increase their hair color level. It is a process that is done over the sink and needs only 5-15 minutes, and it can be prior to any other service . It helps to maintain the look without having too much darkness at the roots.

Volume: We're all about volume at Sringar! Are you worried that your hair lies flat on scalp and needs more height? There are a number of things to be done – from the techniques you use to blow dry, to products that can lift your roots to stand at attention.