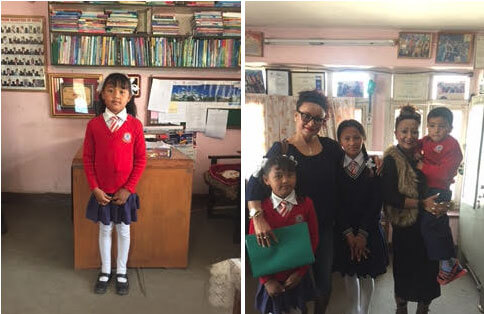 In April of 2015, a magnitude 7.8 earthquake took the lives of nearly 9,000 people in Nepal – in addition to injuring several thousand others, hurting the economy and devastating the country's architecture and infrastructure. Entire villages were flattened, thousands of people were left homeless, and the country suffered immeasurable loss. A tragedy of this size takes decades to recover from.
Sringar Hair Design has made many efforts to give back to Nepal, for immediate relief in the aftermath of the earthquake, but Sringar is also invested in the long-term infrastructural repair of the country. For this effort, Sringar sponsors children at the Rashmi Secondary School. We believe the future belongs to the children, and for this reason, Sringar commits itself to supporting our next generation of leaders.
We would like to honor the clients of ours who have helped us in sponsoring our schoolchildren – it is through their compassion and generosity that we have been able to make significant changes in the young lives affected by the 2015 tragedy. We have applications available to sponsor a child – just ask the front desk!
Barbara Hindley
Jane Snedeker
Maria Delasalas
Amy Markov
Judy Bohn